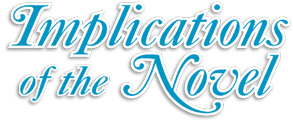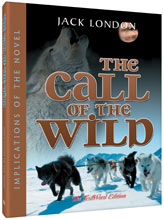 The Call of the Wild
Suitable for Grades 8-12
NYSTL Approved
153 pages / Softcover
With the publication of the TextWord Edition of The Call of the Wild by Jack London, we continue our mission of presenting high-quality literature to high school language arts students. The Call of the Wild is a powerfully-written novel of endurance, courage, and fidelity. London's excellent use of language, his sensitivity, and his intense love of fair play make this a novel that is both enjoyable and thought-provoking.
In a world in which technology plays an ever-increasing role and in which the art of reading is fast becoming endangered, it has become more and more important to demonstrate to students that reading is still an important and valuable skill. Reading helps expand the thinking process and broadens knowledge. Perhaps most important of all, reading serves as a springboard from which to launch ideas and generate opinion.
The TextWord edition of The Call of the Wild is enriched by our unique TextWord format, offering enhanced comprehension, thought-provoking critique questions, and skill-based exercises to enhance both writing and vocabulary skills. We believe that once a student has carefully read the text of the novel and applied the TextWord format, he or she will find that the thinking and linguistic skills acquired during the process will carry over into other areas of the curriculum.
We have prepared a Test Bank in PDF format that will be available without charge via email when you place an order. The Test Bank employs a variety of testing techniques, including:
• Sentence completions
• Multiple-choice questions
• Short-answer questions
• Matching exercises
• True/false questions
• Comprehensive essays
Student's Edition:
NYC DoE:
Teacher's Edition:
ISBN 1-930592-27-2
ISBN 901461407
ISBN 1-930592-28-0
$9.99
$10.99
$19.99